These are my 2 favourite perfumes ever! I use them an awful lot, not everyday because some days I like to use just a body spray because they are a lot cheaper than perfume haha :)
So the first one is my all time favourite and it is Pure Poison by Dior.
It is an EDP (Eau De Parfum) and the 100ml bottle retails for around £63
My first memory of this is smelling a sample of it in a
magazine and absolutely falling in love with it!
I'm not sure how old I was or when the perfume was first released but I think I was in my early teens.
I didn't actually get the perfume until Christmas when I was 14/15 from my boyfriend Daniel and I used it up so fast.
After that I didn't have it for such a long time so I persuaded him to buy it again and I think this was either for my 18th birthday or the Christmas after and I got the full size, also with a small sample of J'adore by Dior which is also very nice but not my favourite.
I only have about 25ml left out of a 100ml bottle so I'm going really easy on it and only use it for special occasions.
My other favourite is a new release perfume and it is Fame by Lady Gaga and I love this perfume its soo warm and subtly floral with very sweet fruity notes. I know a lot of people said this was too similar to other perfumes but it's totally original to me and for the price I'm not complaining :)
The 100ml bottle retails for £33 (not to bad for an EDP).
It comes with a very strange lid, the spikes down the side are part of the lid and what I like is that it is actually metal and not cheap plastic.
It is a black liquid which becomes transparent when airborne and that just makes it look soo appealing.
I got this from Daniel for my 19th birthday which was in October, I use it a lot and I am just amazed at how long it lasts.
I also got the soap, body wash and body lotion;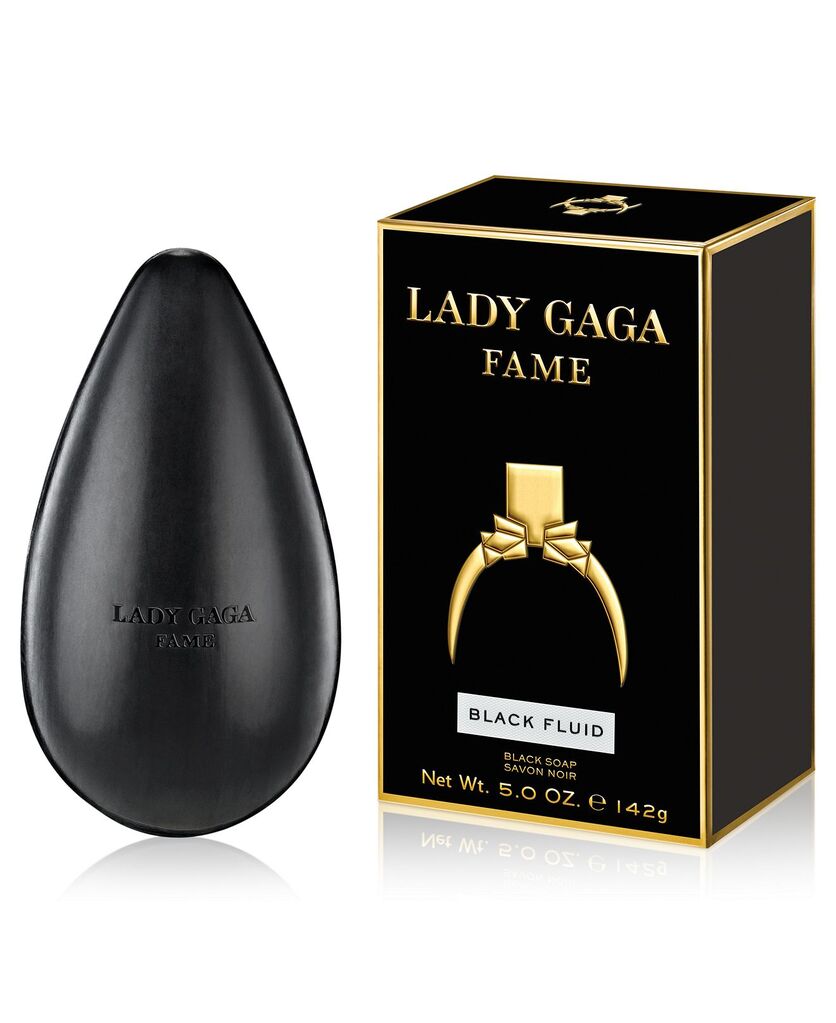 The soap, also black has the same wonderful smell as the perfume and it is very reminiscent of the egg she arrived in at the Grammy's.
The body wash and lotion came in a black cuboid shaped bottle with a gold lid and again they are both black liquids! They smell absolutely gorgeous and just feel so luxurious :)
The soap retails for around £15, the body was is about £15 and the body lotion is around £11
There is also a travel size roller ball perfume applicator which I can't find GBP price for but is about $19.
Hope you like this :)
-Ruby